锥套紧固衬套与锥孔同步带轮安装使用方法
The installation and usage of TaperLock Bushings and Taper-lock Belt Pulleys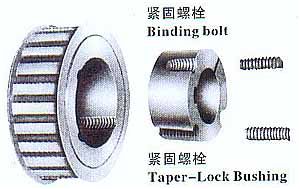 使用锥面紧固衬套安装的锥孔同步带轮,安装、拆卸方便、以配用各种孔径的锥面紧固衬套,就可以适用轴径的安装、使用。
Tap-Lock Timing BELT pulley with Taper-Lock Bushing is easy on and off,it can be used on variable hubs due to Taper-Lock bushing Bushing bores.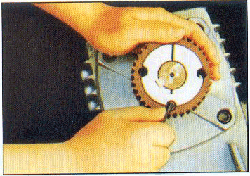 1.将锥面紧固套与同步带轮装在传动轮上。
Place Taper-lock Bushing and Timing Belt Pulley on the transmission shaft.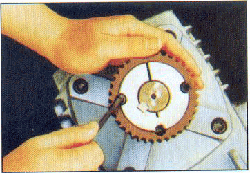 2.将螺钉摔入紧固螺钉孔,对称用力拧紧,通过锥套的锥面作用,将传动轴与皮带轮联系在一起。
Insertscrews into capscrew bore tighten the symmetricalscrews,Then the pulley grips the shaft firmly through the taper surface of the bushing.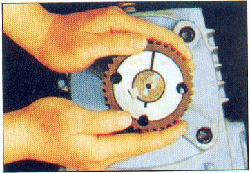 3.将紧固螺钉退出后,再拧入退出螺钉孔,用力拧入,锥套与带轮松动分离,然后取下。
Take binding bolt outentirely.Insert it into the threaded holes,tighten it.This makes the Bushing easily removed from the Pulley.